ABOUT THE AWARDS
The Wrench Awards were created to recognize the premier wrenches and ratchet wrenches in the industry. Every year, we rate the tools on the following factors:
How durable and long lasting we expect the wrench to be
How efficient are they in standard use cases, and tight spaces
The overall construction of the tool
Is the chosen steel alloy the best for this tool?
Price
THE BADGE!
The winners receive our coveted "The Wrench Awards" badge they can use for any commercial purpose for a full year.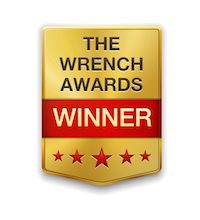 THE RULES AND PROCESS
The competition is completely open to any and all wrenches. They are either purchased, or provided by the manufacture. We review the tools throughout the year, and make our decision on July of every year.
Winners and their nominators will be notified by email, and will offered a special guest post on our website.
CONTACT
Have a question? We're here to help. Please contact our team